Morwenna Macro
'She is really able to see the wood from the trees and provide innovative and pragmatic solutions.'
The Legal 500 UK, 2020
Morwenna practises in Commercial Chancery law with particular expertise in insolvency and asset recovery. Known for her straightforward and pragmatic advice and her approachable manner, Morwenna aims to provide a fast, efficient and user-friendly service.
Morwenna is ranked as a leading junior for Insolvency in the Legal 500.
Morwenna sits part-time as an adjudicator, hearing appeals for London Tribunals.
Morwenna has a long-standing reputation in restructuring and insolvency and is ranked as a leading junior in Legal 500.  Morwenna is regularly instructed to advise and represent Insolvency Practitioners and also has extensive experience advising and protecting the interests of creditors, debtors, bankrupts, directors and spouses/other family members. Morwenna's busy practice includes:
Winding Up Petitions, including Applications to Restrain Presentation/Advertisement
Liquidation including applications to appoint Provisional Liquidators
Administration Applications & Extensions
Voluntary Arrangements, including CVAs, IVAs, disputes and seeking to revive such after breach
Orders for Sale and Co-ownership Disputes, constructive trusts and equity of exoneration
Directors Duties & Misfeasance Claims, recovery of DLA & other misappropriated sums
Wrongful Trading
Private Examinations
Preferences & Transactions at Undervalue / Defrauding Creditors
Civil Fraud and Sham Transactions
Directors Disqualification
Statutory Demands & Applications to Set Aside
Bankruptcy Petitions, including disputed debts
Bankruptcy Restrictions Orders & Undertakings and Setting Aside
Annulment of Bankruptcy Orders
Remuneration Challenges and s.304 claims against Trustees
Professional Negligence involving insolvency advice or representation
Recent work includes:
Obtained judgment in default of filing evidence in reply representing the Official Receiver in application for s.212 relief for misfeasance and for a preference claim
Succeeded at a contested hearing to recover property on behalf of the TIB where a declaration of trust was declared a sham and purported transfer unenforceable; Morwenna was praised for her "cracking result"
Obtained an order against major global bank pursuant to ss.236 and 237, backed with a penal notice, for delivery up and provision of documentation on behalf of the Liquidator despite trenchant opposition
Represented a Global company seeking to oppose administration application by seeking an adjournment for a CVA (this is reported; see important cases, below)
Successfully obtained declaratory relief and order for sale where it was argued that there had been a mistaken identity and that another party owned the property in question; the court accepted the TIB's case that the third party was the true bankrupt and used various aliases
Morwenna has long-standing experience in disputes relating to finance agreements and the enforcement thereof.  Morwenna is regularly instructed by Solicitors acting on behalf of particular Banks and Finance Houses.  She also advises and represents debtors, guarantors and mortgagors in all aspects of this area.  Her experience includes:
Asset-based Lending
Factoring & Invoice Discounting
Guarantees & Indemnities
Fixed and Floating Charges
Mortgages
Civil Fraud including Mortgage Fraud
Mistake, Misrepresentation and Undue Influence
Conclusive Evidence Clauses
Retention of Title Clauses
Freezing Orders, injunctions
Applications for Summary Judgment
LPA Receivers
Charging Orders and Orders for Sale
Consumer Credit Act claims and enforcement
Unfair Relationship
Unfair Terms
Recent work includes:
Successfully obtained judgement at trial for well-known Finance House where Defendant sought to challenge the validity and enforceability of a personal Guarantee, and raised various defences to the underlying liability of the company under 1 asset purchase agreement and 2 lease agreements
Successfully resisted an application to set aside Judgment previously successfully obtained in the Defendants' absence where issues included misrepresentation, non-reliance clauses, the applicability of the Consumer Credit Act, defective goods and mitigation of loss in relation to asset purchase agreements
Represented the Appellant in key case concerning unfair relationships under the Consumer Credit Act 1974 (reported; see Important Cases below)
Successfully settled case involving mortgage fraud on behalf of vulnerable client where she sought to set aside the transfer of the family home to the Son's sole name and various previous re-mortgages on the basis of mistake, non est factum, misrepresentation and undue influence, sought to be restored as owner, claimed an overriding interest, and to resist an order for sale sought by the mortgagee
Morwenna has extensive experience of disputes involving company law Including:
Directors' Duties
Unfair Prejudice Petitions
Shareholder Disputes
Derivative claims
Corporate governance
Unlawfully declared dividends
Piercing the Corporate Veil
Civil Fraud
Corporate Insolvency
Directors Disqualification
Fixed and Floating Charges
Recent work includes:
Advised company in relation to the unlawful distribution of dividends and misappropriation of monies by its former Managing Director and other issues arising including the effectiveness of a pay increase; the case was very favourably resolved shortly thereafter
Advised director in relation to the likely length of disqualification he faced under the Directors Disqualification Act and in relation to mitigating factors that could be raised on his behalf;
Advised director of deadlocked company where he faced allegations of asset-stripping and misappropriation and faced a derivative claim in quasi-partnership dispute; assisted in asserting robust case in response, and seeking instead the just and equitable winding up of the company; paving the way for a successful outcome
Morwenna's busy commercial practice encompasses the following:
Debt claims
Mistake, Misrepresentation and Undue Influence
Contractual interpretation
Unfair Terms
Agency
Sale of Goods
Supply of Goods and Services
Consumer Rights Act & Consumer Regulations
Unfair Relationship
Consumer Credit Act claims and enforcement
Guarantees & Indemnities
Enforcement
Claims involving Insolvency
Recent work includes:
Successfully obtained freezing orders and third party disclosure orders against debtor and third parties to enforce high value Judgment were debtor  was dissipating assets
Assisted in securing a successful outcome in mediation representing the factor in a complex high value case between warehouse distribution company and well-known retailer; the case involved thousands of orders and spreadsheet entries necessitating detailed and intricate knowledge and understanding
Advised foreign company regarding dispute surrounding provision of private jet flying hours; the case raises various international complexities including as to jurisdiction, a US freezing order, German insolvency law, and the interpretation of the contract
Morwenna has extensive experience in providing advice and representation in relation to trust claims, including remedial trusts and trusts relating to the family home.  Morwenna regularly advises and appears in court in relation to disputed order for sale applications, both in the insolvency context, and also in the context of enforcing judgments and family disputes (as exemplified by the Court of Appeal case in which Morwenna succeeded on behalf of the elderly father in Sandhu v Sandhu).
Quistclose Trusts
Remedial Trusts and Tracing
Constructive Trust claims including relating to the family home
Equity of Exoneration
Proprietary Estoppel
Claims for an Account
Fiduciary Duties
Liability of Trustees
Recent work includes:
Successfully obtained summary judgment and later a debarring order in action for an account against lettings agent who retained secret profits; successfully resisted relief from sanctions application
Successfully obtained judgment at trial, including that elderly client was 70% beneficial owner of his home registered in the sole name of his son, successfully resisted appeal of such in the Court of Appeal, and successfully obtained an account against the son who had retained rental income belonging to the client (the appeal is reported – see important cases, below)
Successfully obtained declaration of beneficial interest and order for sale in proceedings brought by Officeholder against bankrupt and spouse; issues as to common intention constructive trusts, the validity of oral declarations, the validity of various purported transfers and declarations, and sham documents arose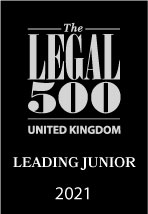 'Very thorough with an eye for detail. Provides calm advice under pressure and tight timescales.
The Legal 500 UK, 2021
'She is really able to see the wood from the trees and provide innovative and pragmatic solutions.'
The Legal 500 UK, 2020
'Gives straightforward no nonsense advice.'
The Legal 500 UK, 2019
Morwenna graduated with LLB Hons from Kings College, London in 2001, where she was also awarded the Moot Cup and was made an Associate of Kings College. After being awarded a Major Scholarship and a Duke of Edinburgh Award by the Inner Temple, Morwenna completed the Bar Vocational Course at ICSL, where she was ranked in the top 2% of her year.
Legacy Education Alliance International Ltd v Progression Ltd & Ors  [2019] EWHC 3498 (Ch)
Insolvency – Administration Order Application – Adjournment for CVA Proposal – Court's Discretion
Morwenna represented a company opposing a creditors' application for an administration order and seeking an adjournment to put a CVA proposal to all creditors. This is the first case where a High Court Judge gives guidance as to how to approach the Court's discretion where the statutory preconditions for an administration order are met under paragraph 11 of Schedule B1 to the Insolvency Act 1986, but the company wishes to propose a CVA. Following the Court of Appeal guidance in Rowntree Ventures Limited v Oak Property Partners Limited [2017] EWCA Civ 1944, it was noted that the Court's discretion was wide and that a multitude of factors should be taken into account. Morgan J considered how realistic it was that the proposals would be accepted and would succeed, and other practical issues such as whether the buy-out proposition from NewCo. would still exist in 6 weeks' time and how to protect the student contingent creditors without harming cashflow. It was also relevant that the application had already been adjourned twice and the information from the company was still unsatisfactory. Morgan J ultimately made the Administration Order.
Link to Bailii:https://www.bailii.org/ew/cases/EWHC/Ch/2019/3498.html
Pilgrim Rock v Iwaniuk [2019] 1 WLUK 106 : [2019] ECC 8 : [2019] CTLC 96 High Ct (ChD)
High Court Appeal – Unfair Relationship – Quasi-Commercial loan – Joint Venture – s.140A Consumer Credit Act 1974
Morwenna represented the Appellant in this case concerning the interpretation of the "unfair relationship" provisions in s.140A of the Consumer Credit Act 1974. The Judge had not found a third party, Mr S, to be an agent or "associate" of the creditor company, but had found his role and informal joint venture with the debtor to be relevant given that he treated the original creditor, and the Claimant assignee as his corporate vehicles or alter egos. The appeal had concerned whether the Judge was entitled to do so given the provisions in the Act and the Supreme Court decision in Plevin v Paragon Personal Finance Ltd. The Court held that the Judge was entitled to consider the true nature, role and identity of the creditor and debtor as part of its consideration of all the "relevant circumstances" under s.140(2) when considering factors s.140(1)(a) – the terms of the loan – and (b) – how the creditor had sought to enforce its rights; and that this was to be distinguished from attributing the acts of a third party to the creditor under s.140(1)(c) – things done or not done by or on behalf of the creditor, which could only be done if they were found to be an agent or "associate".
Link to case in Westlaw
Link to case in Lawtel 
A PDF of the Westlaw case analysis can be found here 
Kavuma v Stephen Hunt [2018] 12 WLUK 119 High Court ChD
Insolvency – Costs – Setting Aside Default Costs Certificate CPR 47.12 – Relief from Sanctions – Jurisdiction
Morwenna successfully represented the Trustee in Bankruptcy as Respondent to the Kavumas' application to set aside a default costs certificate in the sum of £293k obtained following a failure to serve points of dispute within the extended period granted to them following their son's serious illness. This case raised important issues as to the jurisdiction of the Court to hear the application, and the inter-relation of the factors set out in CPR 47.12 / para 11 of PD47, and the Denton principles applying to relief from sanctions applications. Further significant points raised included how far the Kavumas could rely upon their unfortunate personal circumstances (which included the death of their son) as being a "good reason" for not having applied sooner, and the extent to which they could excuse their defaults because they were litigants in person.
The court held that it had jurisdiction to hear the application, and dismissed the application, holding that promptness was an important issue that should be considered before the three-stage Denton principles; that whilst there might have been good reason for the initial delay, it could not explain all of it; and that there are limits as to the extent that the courts would take into account that they were acting in person.
Link to case in  Westlaw.
Link to case in Lawtel.
Ogunleye v Atkinson (TIB of Ogunkoya) (11 October 2018)
Court of Appeal: Bankruptcy; exceptional circumstances; suspension of warrant; relief from sanctions
Having successfully stepped in to obtain permission to appeal last year and a stay of eviction, Morwenna represented the bankrupt's spouse before the full court. This case raised issues of the discretion to suspend a warrant following an order for possession and sale and exceptional circumstances; and also relief from sanctions and the application of the Denton criteria (the Client's original appeal having been struck out in the High Court owing to failures by the client's previous legal representatives). Morwenna argued that the original appeal had strong merits, the District Judge having wrongly held he had no power to suspend, and that it had been disproportionate to strike out the appeal and the High Court judge failed to consider all the circumstances of the case. Following indications by the full court that they were minded to overturn the various orders, Morwenna successfully negotiated a settlement enabling her client to remain in her home for an extended period.
Southbourne Trading Co Ltd [2018] B.C.C. 604
High Court: Recission of Winding Up Petition; Service; Disputed Debt; Indemnity Costs
Morwenna succeeded in obtaining an order to rescind a winding up order made against her client in circumstances where the petition was held not to have been properly served and the debt was disputed on substantial grounds. Morwenna also succeeded in obtaining indemnity costs against HMRC. Morwenna had earlier assisted her client in obtaining an urgent interim injunction to stay the winding up pending the hearing of the recission application.
Link to case in Westlaw UK
Sandhu v Sandhu [2016] EWCA Civ 1050
Court of Appeal: Contructive Trusts; Fresh Evidence
Morwenna had succeeded at  trial in obtaining a declaration that her client had a 70% interest in a property registered in his son's name.  She had previously obtained a freezing injunction to prevent the disposal of the property. The son appealed the Trial Judge's decision as to the quantification of the beneficial interest and sought to introduce new evidence.  Whilst the Court of Appeal held that the learned Judge had misinterpreted the completion statement and thus the contributions to purchase price, it was held that it would be wrong to have exclusively attributed the mortgage advance to the son where the father's monies (from rent collected on other properties) had been used to defray the mortgage.  The Court of Appeal thereby confirmed that the approach to quantification was not strictly arithmetical, and that all the circumstances of the case were relevant.  Jones v Kernott and Stack v Dowden applied.  Appeal dismissed and application to adduce new evidence refused (the son could have found the documents with reasonable diligence).
Link to Case in Westlaw UK
Smart v London Borough of Brent [2005] EWCA Civ 434
Court of Appeal: Fresh Evidence
Link to Case
HCC International PLC v Conway [2006] All ER (D) 192
High Court Appeal: Summary Judgment; Performance Bond; Indemnity
Link to Case
Insolvency
Novel case brought against the Official Receiver and Secretary of State seeking annulment of Bankruptcy Restrictions Undertaking on grounds that Bankrupt's consent was vitiated by factors akin to undue influence, non est factum, misrepresentation and mistake; successfully settled.
Insolvency
Successfully resisted Supervisor's petition on failed IVA and obtained an order pursuant to Re Bourne to revive IVA where it was in the best interests of the creditors, despite creditor opposition.
Commercial
Successfully appealed decision to strike out claim for abuse of process.
Insolvency
Successfully resisted High Court appeal, following successful resistance of application to set aside statutory demand on grounds including enforceability of Guarantee and whether there had been a binding compromise.
Commercial /Costs
Successfully obtained relief from sanctions in early post-Mitchell case, involving a £500k investment venture
"Costs Budgeting" Insight on Westlaw (15 May 2017)
Link to article

"Insolvency: Transactions at Undervalue" 
Insight
 on Westlaw (6 Feb 2017)
Link to article

"Insolvency: Undue Preferences" 
Insight
 on Westlaw (6 Feb 2017)
Link to article

"Fast Track Trial Costs" 
Insight
 on Westlaw (17 Oct 2016)
Link to article

"Default Costs Certificates" 
Insight
 on Westlaw (17 Oct 16)
Morwenna is a member of COMBAR (The Commercial Bar Association), the London Common Law and Commercial Bar Association Bar, Chancery Bar Association, R3: The Association of Business Recovery Professionals and the Pro Bono Unit.